How to Repost a Story on Instagram
Reposting a story on Instagram lets you share other peoples' posts as your own. You can do this for photos and videos in which you've been mentioned or not, and in this article we are going to give you two methods that let you do so. Besides telling you how to repost an Instagram story, we have also compiled a list of some amazing tips to spice up your Instagram stories.
Instagram: How to repost a story
The first method to repost a story on Instagram is the easiest. To repost someone's photo or video as your Instagram story, follow these steps.
Open Instagram and select the photo or video that you want to repost.
Hit the Share icon right below the post > tap Add Post to Your Story > tap Your story.
Follow these steps to repost from a user's profile who has disabled the option for sharing their photos or videos. However, it is always recommended to always ask for permission before sharing anyone's Instagram post. With that being said, here's what you need to do.
Open Instagram and select the photo or video you want to repost as your story.
Tap the three-dots icon > select Copy Link > minimise the app.
Now, visit ingramer.com.
Once the site is loaded, hit the hamburger icon and under Tools, select Instagram Downloader.
Next, you paste the copied link under Download photo or Download video, depending on the type of post you want to share.
Hit Search and scroll down to download the post.
Once your stuff is downloaded on your phone, go to Instagram > tap the camera icon > select the downloaded photo or video.
Now edit the photo according to your liking and once you're all set, tap Send to and hit Share, right next to Your Story.
These are the two easy methods that lets you repost anyone's post as your Instagram story.
Instagram: Creative tips to repost stories
Here are some amazing tips that will make your Instagram stories look cool and are also pretty easy to follow.
1. Change background colour
To change the background image in an Instagram story, follow these steps.
Prepare your Instagram story > hit the draw icon > choose the colour selector tool.
Now, choose from the colours that are already available or you can choose your own by using the colour picker tool.
Once you have your colour selected, all you have to do is tap and hold in an empty area around your post and your background colour will be changed.
2. Use custom fonts
Everyone uses the fonts available on Instagram, but let us tell you how to use custom fonts.
While preparing your Instagram story, hit the sticker icon and select GIF.
In the search bar, type collage alphabets or collage letters to get GIFs for English alphabets.
Now use each letter to create a word or a sentence, the choice is yours.
3. Create drop shadows
Did you know you could create your own drop shadows with the help of available fonts on Instagram? Let us tell you how.
Prepare your Instagram story > hit the text button > use the font of your liking to write anything. For instance, new post.
Now repeat the steps and write the same steps, but this time using a different colour.
Layer both the text on top of each other in a slightly off-centered manner so that you can see both the texts, hence creating a drop shadow effect.
4. Use GIFs
A good GIF can add that needed zing in any post. Here's how to use them.
Prepare your Instagram story > tap the sticker icon > tap GIF.
Search for any GIF by typing in a keyword.
Now use your imagination and make out the most from your IG story by using GIFs.
5. Add a glow
Follow these steps to add a glow to your photos in Instagram stories.
Choose a photo from your gallery > prepare your instagram story > tap the draw icon.
Tap the glow pen and choose your preferred colour.
Now, draw zig-zag lines around your photo.
Once done, use the eraser tool to remove the lines that are on the photo.
The final result you're left with is your photo with glowing streaks around them.
For more tutorials, visit our How To section.
---
Are Apple Watch SE, iPad 8th Gen the Perfect 'Affordable' Products for India? We discussed this on Orbital, our weekly technology podcast, which you can subscribe to via Apple Podcasts, Google Podcasts, or RSS, download the episode, or just hit the play button below.
Don't forget to connect with REVIEWTECHAUTO on Facebook, Telegram, YouTube, and Instagram.
How to Make Voice Calls and Video Calls on Telegram
Telegram has now introduced a new feature i.e. you can now make video and voice calls. With high-speed internet connection, you can conveniently utilize the video and voice calling application for versatile purposes.
Telegram calls are stable enough to be used as your primary mode of calling and if you live in an area with bad network reception but do have a strong enough Wi-Fi connection, then Telegram calls can be pretty handy.
Steps To Make Telegram Voice and Video Calls
Step 1: Open Telegram contact's chat
First, open Telegram and navigate to the chat window of the contact that you want to call up.
Step 2: Open the three-dot menu on the top right
Next, open up the three-dot menu on the top right of the screen. Here you will find a few options, including the video call and voice call ones.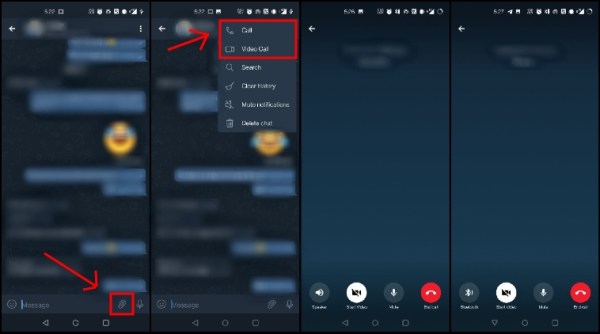 Step 3: Call your contact
Click on voice call to initiate a voice call on Telegram and click on to initiate a video call.
Steps to Make Telegram Group Voice Chat
If you want to talk to everyone in a group at once, there is no group voice call yet. However, Telegram offers a voice chat mode instead, where you can your group members are in a live voice chat, similar to call, where anybody can leave the chat and join again when they want.
Here's how to initiate a group voice chat on Telegram
Step 1: Open the group where you want to initiate a voice chat.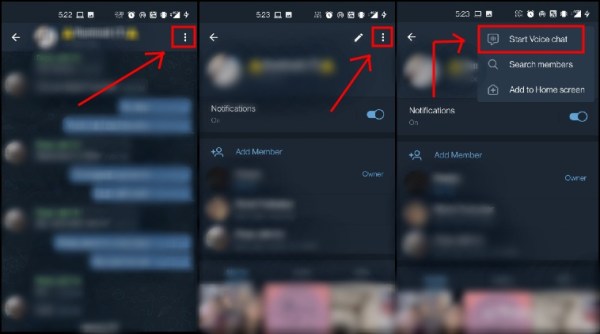 Step 2: Click on the group name to open up the Group Details page.
Step 3: Click on the three-dot menu on the top right and choose voice chat.
Don't forget to connect with REVIEWTECHAUTO on Facebook, Telegram, YouTube, and Instagram.
How to Check PF Balance Without Universal Account Number
The Employees' Provident Fund Organisation (EPFO) allows its members to check or withdraw their EPF balance using a Universal Account Number (UAN). An employee can avail a variety of ways to check their PF balance, such as – via the UMANG app, through the EPFO portal, by giving a missed call on 011-229014016 from their registered mobile number, and through a dedicated SMS service.
The SMS and call facilities will work for those who have seeded their UAN number with their KYC details. Employees need only type EPFOHO UAN ENG, send the text to the number 7738299899, and they will receive their PF details on their phone.
EPF Balance Check Without UAN Number:
For checking EPF balance without UAN number, follow the below given steps
Step 1: Log into their account through the EPF homepage at epfindia.gov.in.
Step 2: Click on 'Click here to know your EPF balance', which will redirect them to epfoservices.in/epfo/.
Step 3: Go to 'member balance information', select the state and click on the EPFO office link.
Step 4: Enter the PF account number, name and registered mobile number.
Step 5: Click on 'submit' and the PF balance will be displayed.
Don't forget to connect with REVIEWTECHAUTO on Facebook, Telegram, YouTube, and Instagram.
How to Clean your Laptop Screen and Keyboard Safely [Updated 2021]
The laptop has today become a basic necessity, and with its regular usage, you can see dust and dirt sticking to its screen, back panel, keyboard, and base. This not only affects its overall functioning, but it also looks weird. Have you ever thought about how you can clean your laptop screen and keyboard? Well, check out the easy-to-execute and straightforward steps that will help you clean your laptop and remove dust & dirt.
Basic Requirements to Clean Your Laptop
Before moving ahead, you must know the list of required items prior to start cleaning your Laptop and removing the dust/dirt completely. Further, you should shut down your Laptop and remove its adapter before cleaning. Below listed are the cleaning essentials required for outside cleaning process.
A microfiber or lint-free piece of cloth
Water or Colin
Earbuds
Products To Avoid For Laptop Cleaning
Aerosol sprays, solvents, abrasives, or cleaners containing hydrogen peroxide
How to Clean the Exterior of the Laptop
Take a piece of microfibre cloth and dip it slightly into the water. Now, slowly scrub the outer section of your Laptop till it starts shining. Scrub its sides attentively as the side panels have disc-drive, USB/Audio? Ethernet/Charging and a few other ports. Make sure the microfiber cloth isn't wet much. Also, make sure the water doesn't enter the Laptop in whatsoever way. Water can damage the port or the motherboard.
How to Clean the Screen of the Laptop
The screen is a delicate component of your Laptop, and hence it needs extra care. I prefer cleaning the screen with a dry cloth and wipe the dirt completely. Take the cloth to its corners to wipe off maximum dust/dirt from the screen. Now, clean the screen with a wet cloth. Remember, no additional chemical/liquid is required to clean the Laptop's screen.
Just be gentle with the wiping process and don't overdo it with too much force, as it can cause some damage to the screen.
How to Clean the Laptop Keyboard
Working regularly on your Laptop has a direct effect on its keyboard. The keyboard is also an essential component of the Laptop that needs a periodic cleaning. However, cleaning the keyboard is tricky. With regular usage, some crumbs get stuck between the keys that restrict the key from functioning correctly.
Start by inverting your Laptop (upside down) and run air spray onto it. Most of the dust/dirt is removed from the keyboard. Still, if you find some crumbs, it's recommended to clean them manually and remove them as soon as possible.
Don't forget to connect with REVIEWTECHAUTO on Facebook, Telegram, YouTube, and Instagram.